I am linking up with Farley again for the March Currently. Be sure to check out her blog and find out how to link up with her too!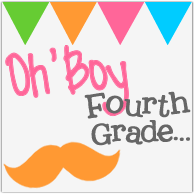 Listening:
Yep, it's raining...again. I think the *seemingly* constant rain makes it hard sometimes. I live near Seattle and it is quite rainy. I grew up in the south and we had lots of sunshine. I love living here, but I miss the sun!
Loving:
Oh.my.word! I just started watching this and I love it. My hubby has been watching since it began and is being a sweetheart by rewatching all the episodes with me. See, I **HATE** scary movies and I was thinking that this was just another show filled with cheap scares. I was wrong. I like the story and I am invested in the survival of the characters!
Thinking:
March? Already? This fact is seriously hard to accept! I have so much to do with my Littles!!!
Wanting:
I was super excited that the groundhog predicted an early spring, but I am beginning to wonder if it will happen. Maybe P.Phil had a bad day?
Needing:
Am I the only one that has something atleast 3 afternoons out the 5 each week? Seriously, we meet to discuss data and how to reach more kids. I would be a much better teacher if I had time to plan for it instead of meet about it! I get so tired of meetings.
Like, Love, Hate:
Since my first name is Christy, I had to use the letter C. Chocolate and coffee were easy to choose. Most people would agree with me. I broke the rules slightly for my "hate." I used two words. I gave myself permission because they both started with "C". I detest Duke University. I am a North Carolina Tarheel fan with out a doubt. A Cameron Crazy is a super fan of Duke. When you live in NC, you must declare where your loyalty lies. My hubby and I love to see the Tarheels win, but we equally enjoy to watch Duke lose!